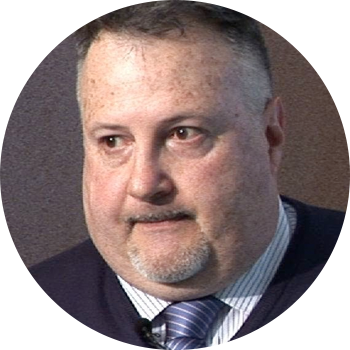 Spain
Right to life (fight against the death penalty).
"Asociación contra la pena de muerte Pablo Ibar".
A basque human rights activist, currently spokesperson of the Pablo Ibar Association against the Death Penalty.
Pablo Ibar is the only Spanish person sentenced to death worldwide. After two trials not exempt from irregularities, in 2000 the Broward County Court of Florida (United States) pleaded guilty to Pablo Ibar of a triple murder in 1994. Although neither the fingerprints nor the DNA collected in the scene of the crime coincides with those of Pablo Ibar, he has been imprisoned for more than 20 years and more than 14 in the corridor of death in a prison of Starke, in the state of Florida. The main proof that bases the accusation is a blurry and low-quality image taken from a video surveillance camera that resembles Pablo Ibar. Currently, Pablo Ibar's defense has appealed to the Supreme Court of Florida, the ruling issued in 2012 by the Broward County Court that dismissed the cancellation and repetition of the trial to Pablo Ibar, despite recognizing that they had the same irregularities as in the trial of Seth Peñalver, the other co-accused of the triple murder.
Fortunately, in 2012, the trial of Seth Peñalver was repeated, who had also been sentenced to death, and he was declared innocent for lack of evidence.
Currently, a Florida judge evaluates the testimony of a witness in the repetition of the trial against Spanish Pablo Ibar, who spent 16 years in the corridor of death until his conviction was annulled in 2016.
Andres Krakenberger has also worked for Amnesty International, as the coordinator of the fight against the death penalty since 1993 until his abolition of the Spanish Military Criminal Code (1995). He has also been president of the Spanish Section of Amnesty International until 2001 and coordinator of Amnesty International of Euskadi and Navarra. On the other hand, he presides the Argituz Pro Human Rights Association, of Basque scope.
> Después de la última apelación presentada al Tribunal Supremo de Florida, cuáles son las posibilidades y los pasos que se tiene que seguir en el caso de Pablo Ibar?
Las estadísticas son mejores en la situación que tenemos ahora ante el Tribunal Supremo de Florida que con el Tribunal de Broward County, pero no hay ninguna garantía de éxito. Si nos dan la razón, habrá otro recurso de reposición y se tendría que repetir el juicio, esta vez con un abogado en condiciones. Recordemos que el abogado de oficio que le asignaron no estaba en condiciones, pues interrumpió dos veces el juicio, la primera por una dolencia hepática y la segunda porque estuvo detenido acusado de violencia machista. Además, no presentó las pruebas de ADN en el momento procesal oportuno ni la prueba pericial de reconocimiento facial en base a los fotogramas del video de vigilancia, que es la única prueba de cargo real para que Pablo Ibar esté condenado a muerte. Si no nos dan la razón, tendremos que apelar ante la jurisdicción federal.
> Cómo es la vida de Pablo Ibar?
Tremendamente monótona: desayuno, ejercicio, ducha dos veces a la semana, patio otro par de veces cada semana, comida, aislamiento, cena, dormir. Durante los períodos de aislamiento estudia derecho y, como muchos otros reclusos en su situación, se ha convertido en un experto en su caso. Responde a todas las cartas que recibe de mucha gente de aquí, es su manera de desconectar.
> Después de tantos años en el corredor de la muerte, qué es lo que anima a Pablo Ibar a seguir adelante?
El abogado de Pablo Ibar siempre comenta que tiene distintos clientes en el corredor de la muerte y que algunos de ellos están completamente trastornados. No es el caso de Pablo. Le ayuda ser consciente de su inocencia, el apoyo de su familia, de su mujer, Tanya. Su obstinación de mantenerse física y mentalmente activo también le hace muy bien. En este último aspecto son claves la multitud de cartas que recibe y responde; con algunas personas mantiene una correspondencia y yo diría que incluso una amistad epistolar desde hace años.
> Cómo se podría explicar que los EEUU, siendo la primera potencia mundial y uno de los principales impulsores de la democracia, sea el único país occidental que está entre los 5 principales ejecutores del mundo?
Posiblemente a partir de un efecto perverso de la misma democracia que tienen. En la sociedad europea escogemos a nuestros representantes políticos a partir de un determinado nivel, pero los policías, los fiscales y los jueces son funcionarios y tienen que pasar unas oposiciones. En Estados Unidos el juez es un cargo electo, el fiscal es electo y el sheriff o jefe de policía es electo y quieren ser reelegidos. Para conseguirlo quieren presentar un expediente de tolerancia cero contra el crimen y lo intentan demostrar diciendo que han sido muy eficaces en la lucha contra el crimen y que han detenido a tanta gente, de los cuales una gran mayoría ha sido declarada culpable y algunos de ellos, condenados a muerte. Es una perversa danza macabra de cifras que los mantiene en sus lugares de trabajo.
> Después de tantos años trabajando contra la pena de muerte, cuál ha sido uno de los mayores retos a los que has tenido que hacer frente?
Ahora mismo, sin duda, el caso de Pablo Ibar, y en el pasado, la campaña desde Amnistía Internacional para abolir la pena de muerte del Código Penal Militar español, que conseguimos finalmente en 1995. Espero y confío tener un resultado que sea igualmente favorable en el caso de Pablo Ibar. A menudo me preguntan si soy optimista o pesimista, y siempre respondo lo mismo: no es cuestión de optimismo o pesimismo. El optimismo te puede desviar de la meta por confiarte demasiado y el pesimismo te hace perder coraje. Por lo tanto, no sirven ni el pesimismo ni el optimismo, la clave solo es una: la determinación!