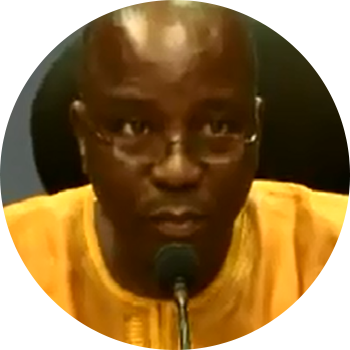 Liberia
Rights of childhood.
Independent National Commission On Human Rights (INCHR) of Liberia.
Liberian defender of human rights. Director of the Forerunners of Universal Rights for Growth and Development organization (FOCUS), had to leave Liberia after this organization issued a report in which he reported cases of forced child labor. He was admitted to the program of temporary protection of human rights defenders in the Spanish section of Amnesty International and then he was exiled to Canada where he has been a member of the Center for Refugee Studies at the University of York. He was able to return to Liberia after the fall of the government of Charles Taylor, and in August 2010 Libya's president Ellen Johnson-Sirleaf appointed him as a member of the National Independent Human Rights Commission, a position he continues to occupy.
In May, he visited Sierra Leone, along with three other human rights defenders, to exchange good practices and experiences in relation to peacebuilding and reconciliation after a conflict. In addition, the objective was to learn about traditional mechanisms for the resolution of grievances linked to war, such as Fambul Tok. All this knowledge is expected to help implement the National Palava Hut program in Liberia.